"The Rainman"
"Half Ass Acres The Rainman"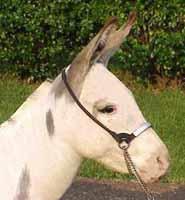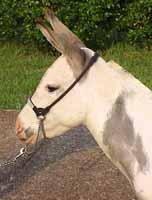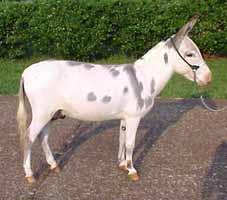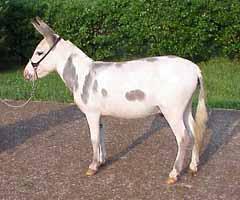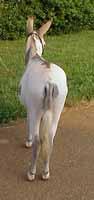 Click on each photo to enlarge
Foaled 10-13-1997
Height 32¼"

Sire: Fisher's Great Gildersleeve, 32¼",tri-colored spotted
Dam: Half Ass Acres Jody, 33½" tri-colored spotted

We are so happy to have a gelding to show of Half Ass Acres breeding. A big thanks again to Mary Theriault in New Jersey at Brumar Farms for giving us the opportunity to re-purchase our Rainman! Brumar Farms has done an outstanding job in conditioning and handling Rainman. Rai demonstrates the perfect donkey temperament.

Update! Rainman is going back to for their grandchildren to show and we are getting one of his limited edition daughters to take his place! We are going to miss him and we hope his daughter, Brumars HAA Rain Dance, can fill his shoes. We really enjoyed owning and showing Rai over this past year..he is truly a one in a million donkey!


Return to Half Ass Acres Home Page


Click the donkey to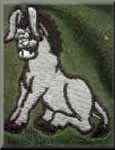 visit our Guest Book!

by Dayle Haworth, Web Master
Copyright © 1998-2001 Half Ass Acres - All Rights Reserved